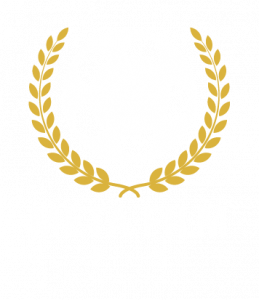 Tolerance and Unity through Film.
Festival Partners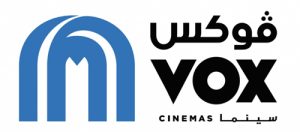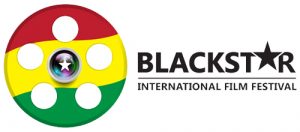 Festival Overview
Taking place in the enhancing city of Dubai, the one unique place in the world where East meets West, with close to 200 nationalities living in harmony, META Film Fest is set to be one of the world's leading film festivals.
Launched by META Cinema Forum, the pioneering cinema convention for Middle East and Africa, and with VOX Cinemas, the largest cinema operator in the region supporting as Festival Partners, the event is set to bring the latest blockbusters as well as independent, regional, and local productions to movie lovers for a three-day jammed packed festival from 27-29 October, taking place at VOX Cinemas Nakheel Mall, on the stunning Palm Island in Dubai.
Casts and stars will accompany many of the hit releases on exclusive red-carpet appearances and after parties, with a chance for audience to interact with their favorite stars and filmmakers.
The festival will conclude with a closing party and awards ceremony on the 29th of October, which will recognize and award the best films at the festival.
The following will be recognized at the festival's closing party and awards ceremony:
Best Arabic Feature Film Award
Best International (Any language) Feature Film Award
Best Animation Film Award
Best Documentary Film Award
Best Short Film Award
Best Student/Youth Film Award
Film Development Fund
Select movies and the live action surrounding the shows in Dubai will simultaneously be screened in 7 different countries, Saudi Arabia, Bahrain, Kuwait, Oman, Qatar, Egypt, and Lebanon, making it first of its kind in the world to expand the exposure of the films to even a wider audience.
A film fund is another feature of this festival, where 2 pre-production content ideas submitted by regional talent, one full feature film idea and one documentary idea, will be chosen to be funded for production, and will be subsequently screened at the festival's future editions and will be supported through marketing and worldwide distribution. This feature is dedicated to discovering Arab talent and contributing to production of world class Arabic content.
Due to its location, the festival guarantees one of the most diversified audiences present at any festival, with the legendary glitz and glamour of Dubai to accompany.
Selection Committee
Toni El Massih
Managing Director – VOX Cinemas
Roozbeh Ali Kafi
Assistant Professor of Digital Production and Storytelling, American University in Dubai
Paul Gillooly
Head of OSN Studios, OSN
Juliet Yaa Asantewa Asante
The National Film Authority and Board Chair, The National Film and Television Institute, Ghana
Kaveh Farnam
Film Producer and Co-founder of Advanced Media
Zeina Shanaah
Head of Production,
MAJID AL FUTTAIM LEISURE,
ENTERTAINMENT AND CINEMAS
Showtime Schedule
The full festival schedule including showtimes as well as associated events will be released by 1st October 2022.
Please check the website for updates.
META Film Fest accepts film submissions
as well as pre-production content from around the globe. The Selection Committee will review all submissions and nominated films will be featured at the festival.
If a film is not selected for screening at during the festival, it will automatically be submitted to showcase at the MEAT Content Market, which will run in parallel to META Cinema Forum on 25-26 October at Atlantis the Palm Hotel. Submitted pre-production content will also be made available at the content market.
The featured films will also be shortlisted for receiving the META Film Fest prestigious Awards in a star-studded awards ceremony reception on the 29th of October 2022.
Two pre-production content pieces, one full feature and one documentary, will be selected by the jury for a fund and support in development into a completed film, to be featured in subsequent editions of META Film Fest.
Please view Film Freeway for all information, criteria and rules concerning your submission and to submit your film or your script.
Register to Attend
Movie tickets and Festival VIP Passes with access to after parties and celebrity meet and greets will go on sale on 1st October 2022. Register your interest below so you are contacted as soon as the festival schedule is released tickets and VIP Passes go on sale.
Sponsors
If you have a product and service that targets the cinema industry and moviegoers of all ages, the META Film Fest will be delighted to work with you to create a bespoke sponsorship package for you to associate your brand with the event.
To learn more, please contact partnerships@gmevents.ae


Venue
VOX CINEMAS, NAKHEEL MALL, PALM JUMERIAH, DUBAI